BC-LCLD Louis Castro Full Perra Potential Faux Mink Lashes : 5 Pair
Beauty Creations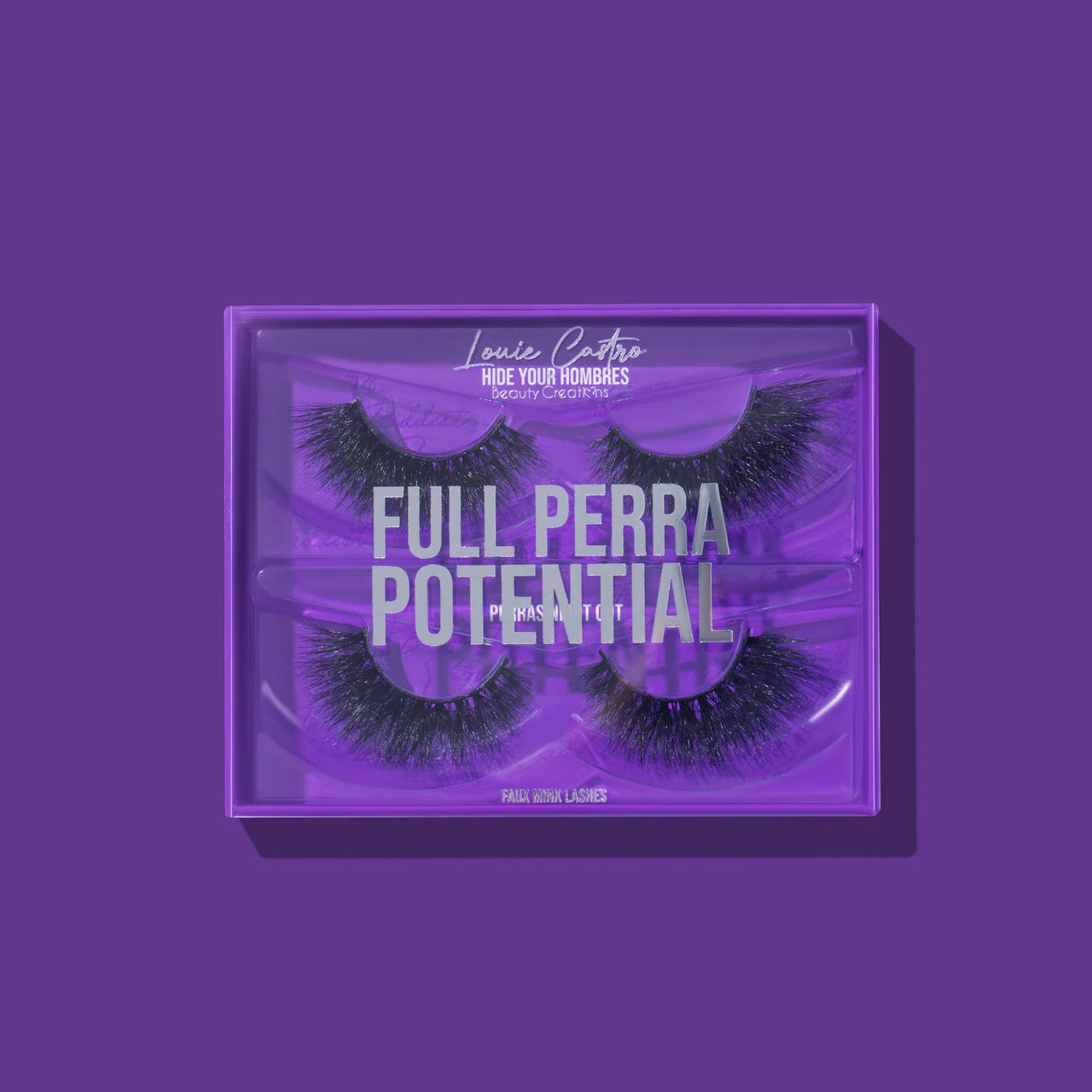 *Qty.1=5 Pair
LOUIE CASTRO | FULL PERRA POTENTIAL FAUX MINK LASHES
Louie Castro | FULL PERRA POTENTIAL Faux Mink Lashes
Unlock your untapped baddie power with our stunning lash duo set– Full Perra Potential. Designed to mesmerize, these lashes command attention!
Hide Your Hombres: a heavy fluffy whipsie faux mink lash that will have you stealing all the hombres!
Perras Night Out: a heavy fluffy spaced out volume faux mink lash – the ultimate secret weapon to captivating gazes all night long.
Suggested Use:
Gently remove lash from tray

Measure lash to eye

If lash is longer than your lash line trim from outer edge

Using your favorite lash adhesive apply thin layer to the lash band

Allow glue to dry slighty

Using a lash applicator or your finger tips apply lash to the middle of your eye, as close as possible to the lash line

Lastly secure the inner and outer corners.